Travel Destination
December 16, 2021
Weekend Getaway From Hyderabad – for That Much Needed Break!
Weekends are the best part of the week and we are sure you do not want to spend them at home after being locked in for many months. And also how about a break from all the mundane things in life?
Some place where you can unwind in the wild or probably just a nook, far away from the hustle, bustle and monotony of the daily grind?
If you are looking for some go-to places to visit near hyderabad within 200 kms for a mini-vacay, you have come to the right page.
Feriado is a peaceful abode in the lap of luxury, that promises a memorable weekend getaway from Hyderabad. A one-of-a-kind eco-resort, located amidst lush green surroundings, offering premium rooms and treetop machans to accommodate every kind of traveller.
Weekends are the best part of the week and we are sure you do not want to spend them at home after being locked in for many months.
A drivecation or a staycation?
Being just a four hour drive from the city of Nizams, Feriado puts forward blissful escapades and experiences of culture, serenity and affordable luxury making it one of the best offbeat places near Hyderabad. With close access to both, the railway station and a well connected network of roads you are never too far away from enrouting to the city.
From the minute you arrive, you will experience luxury in serenity. Be it the open spaces in the property, the lush green gardens or the luxurious amenities, a visit to Feriado is nothing short of a complete peaceful experience. In addition to the best -in-class service that Feriado is known for, this premier property in an exotic location is nothing less than ecstatic. Feriado Resort is a holiday meant for everyone and we take great care to ensure that no one is left unentertained.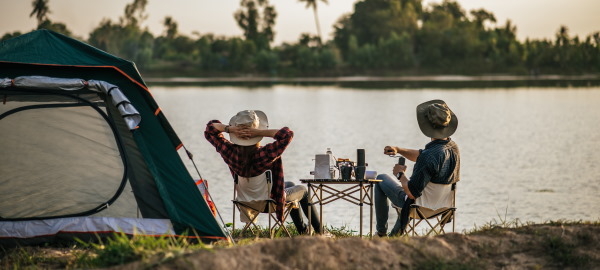 From different categories of rooms that fit the needs of every guest to adventure sports to bring out the adventurer in you, we have everything that you desire to make your holiday an unforgettable one. There's something for everyone in the family to enjoy in and around Feriado. Many sports can be played in the vicinity of the resort. Simply grab a bat and ball and get ready to step back into your childhood when playing gully cricket was everything. An entire space with net and cricket sets dedicated to this dearest sport is every guest's favourite spot on weekends. You can also satiate your gaming cravings with other sports like volleyball or cycling.
Feriado is a paradise for bird-lovers. Just take your binoculars or your zoom lens and you're ready for the roll.
We have good news for the gourmet lovers too. Our in-house multi-cuisine restaurants are perfect to take care of all your hunger pangs. The dining experience at Feriado is nothing less than a feast for all your senses. Enjoy drinks and multi-cuisine dishes with an extravagant touch of the cultural element that make them exquisite.
Surrounded by many of nature's wonders, Feriado Resorts is a center to many serene view points and architectural marvels. Be it the great Ramappa Temple that houses traditional cultural values or the Bogatha Falls with the sound of gushing waters. The Eturnagaram Wildlife Sanctuary that is a host to many delicate flora and fauna or the Laknavaram Bridge that is a beauty in itself. Every destination is a true delight to all your senses. Closest resort near Bogatha Falls, Feriado offers a safe and hygienic stay for your luxury staycation this weekend.
So why wait? Book before it's too late! Come to Feriado and make the most of your weekend.
Experience the best of the everything at Feriado Resort – Unbelievable Before. Unforgettable After.